Books & publications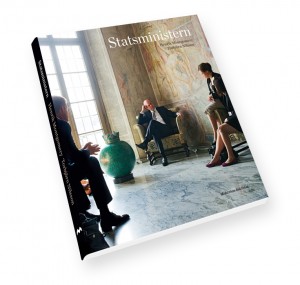 The Prime Minister
"Never before has a photographer had the opportunity of freely depicting Swedish government power from within. The result is dramatic and fascinating. The initiative came from photographer Henrik Montgomery, who is a staff photographer at TT News Agency in Stockholm. Prime Minister Fredrik Reinfeldt let him follow the inner circle of Sweden's political leaderships. He follow key events in world politics, the work of the government, state visits in glamours surroundings, The Harsh Conditions and success and setbacks of the political life."
Medströms Förlag 2010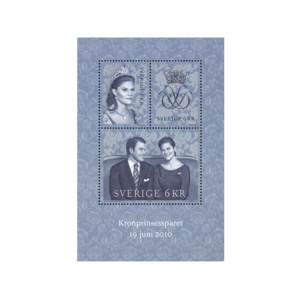 The jubilee stamp of crown Princess Victoria and Prins Daniel
A special edition of stamps to mark the wedding of the Crown Princess couple was made out of the original pictures by Henrik Montgomery.
.
.
.
.
Reddit Photoshop Battle
Redditors from the Photoshop Battles community resurrected an emotional snapshot of Swedish Prime Minister Stefan Löfven longingly eyeing his fellow politicians from a parliamentary seat surrounded by empty chairs.
"The photo went viral in Sweden back in December 2014, but Reddit's Photoshop Battle pros saw hidden potential in the dejected Prime Minister's hunched posture and sad Swedish puppy-dog eyes."
.
.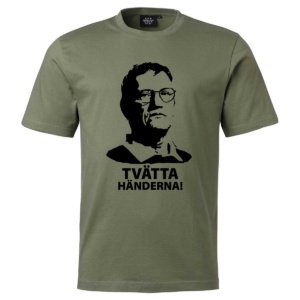 Anders Tegnell T-shirt
Anders Tegnell, Sweden's state epidemiologist, in a few short months, has become the most famous Swede, both at home and abroad. As holding the press conferences he become the front figure for the Swedish corona strategy. T-shirts with different text are sold, and the most popular ones are made out of the original picture by Henrik Montgomery.